Karat Faucet
High quality product that has gained reputation and recognition of consumers for more than 30 years. We provide durable quality and good services that you can trust.


Globo
We offer this brand for our consumers who
seek for stylish, high quality, high standard in
affordable price.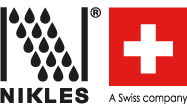 Nikles
The product is finely designed in Italian style with modern technology. All products are under supervision of experts from Switzerland. This group of products reflect your special preferences.