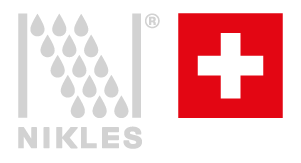 The Swiss-Italian company experts in Rain shower and possesses high experience in the production of bath accessories and showers for global markets. This leads Nickles very well understands the market needs.
The product is stunning, well-, correctly-design, and also able to function well and easy to use in daily life.
Moreover, the company offers an innovation for each Nickles product can optimise the users' satisfaction.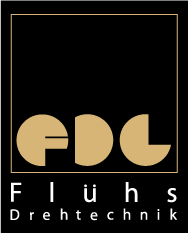 The German company offers the ceramic valve turning range is 90-degree. The special features of using ceramic in valve are the fine texture and durably strength since it comprises of 96% of aluminium oxide (comparing to diamond, which is 100% of aluminium oxide), and it conducts heat. Ceramic is high resistant to heat and all base and acid chemicals. It is last long and tested for the use of 500,000 times.
With more than 80-year experience, Fluhs' ceramic valves have been widely accepted and been certified to International Standard ISO 9001, ISO 14001, ISO 1800 and NSF 61-91.
Regarding to the above qualification, the users can assure that the durability and quality of Fluhs's 90-degree ceramic valves that Karat Faucet Co., Ltd. uses can respond to all applications. Easy maintenance and easy to find the spare parts since all Karat faucets using the same valve system.


The inventor and manufacturer of lever handle valve under Maruwa brand from Japan. The ceramic is fine and durable and comprises of 96% of aluminium oxide (comparing to diamond, which is 100% of aluminium oxide). The fineness of ceramic is 0.2 micron leads to low friction, lesser resistance when holding and easily control the temperature of water. Its durability is 1600HVS, able to withstand water pressure up to 42 bar (600psi) and temperature up to 90 °C

All products have been tested for 600,000 times. With the advanced technology that help to easily, precisely, and comfortable control the water flow, and also make the silent flow of water.

This has been certified by Class 1 and EN200 and an international standard of Euro, KIWA, NF, WRC, and DIN.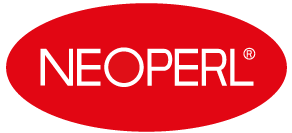 Karat faucets use the faucet aerator of Neoperl from Switzerland. The special feature of Neoperl innovation is able to prevent stains, easy to clean, and reduce re-new deposits that result in extending the usability.

Other features are able to control the line of the flow, reduce the splash of the flow by adjusting the air get through the flow, and silence flow of running water. The brand has got the EU standard. The structure of the aerator is durable that can resist the water pressure and also help to save the water.